Foreground lilies: background Klimt!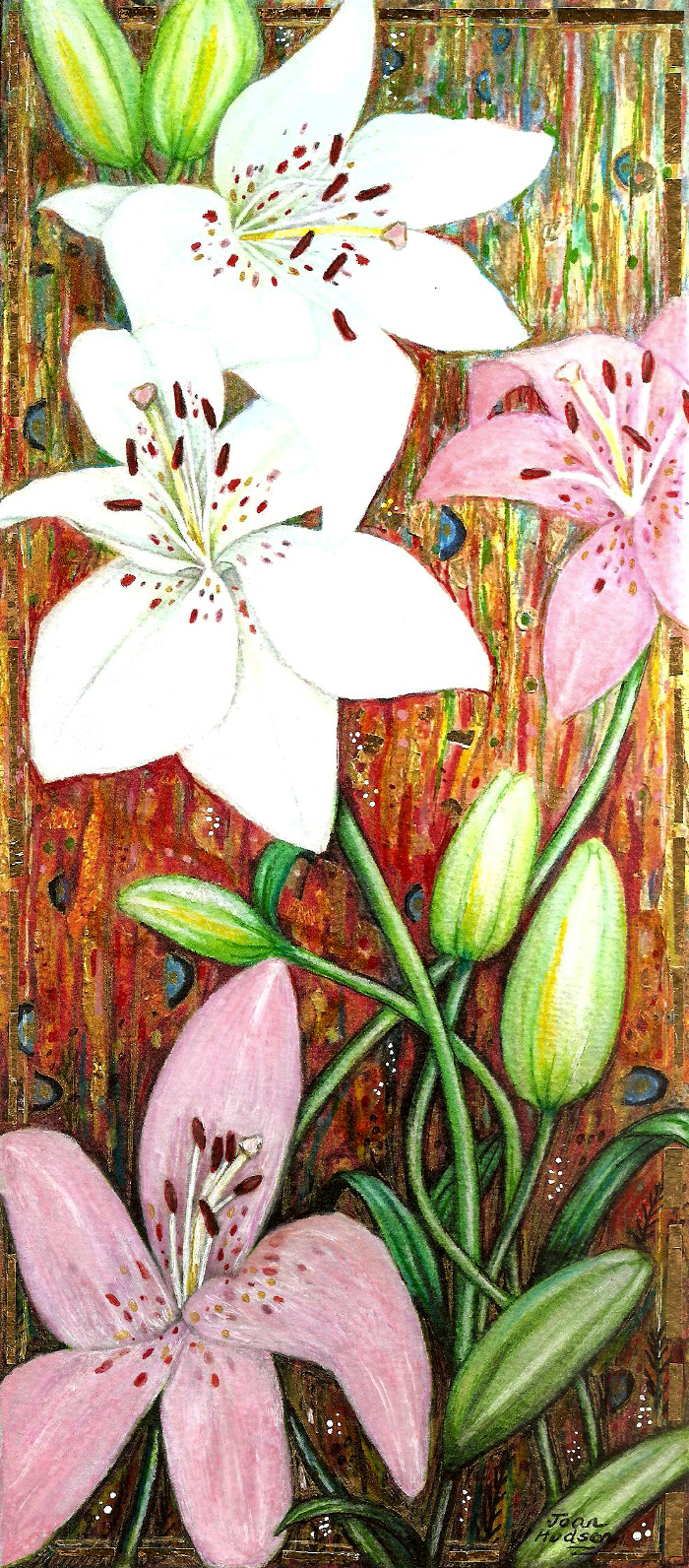 Last summer I had a glut of white lilies in my garden – their smooth white-cream surface contrasting sharply with the fussy greens, browns, ochres of the background foliage.  And recently I re-looked at my Gustave Klimt book and enjoyed the jewel like quality of his backgrounds.   Sometimes the sinuous women sink back into the pattern and sometimes there is a change in texture or tone to bring out the pale flesh to the foreground.  I wanted to paint the lilies to stand out against the patterned background.
It was so good just to sit and read my book instead of it being used solely for GCSE art kids to put paper towel window frames on the images.  I had to peel a few of these frames off!  I've now painted three images and used an extra giclee print to work over to produce cards from which is the image you see in this blog.  Because I want to see what everyone else has been doing, I'm putting the extra 'polish' on my lily paintings when I work on them in our new Art Circle next month.