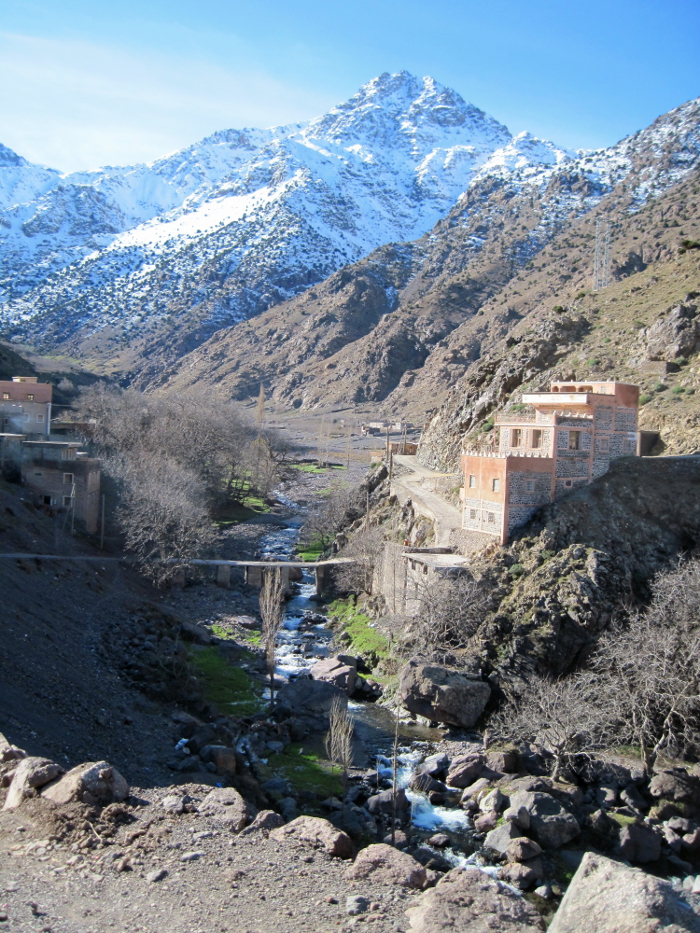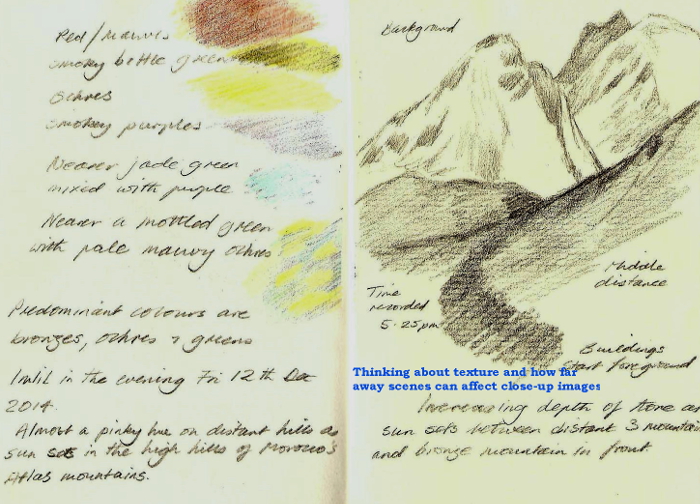 Well the Christmas dinner in Athens turned out to be baked fish, on a charcoal fire on the beach in bright sunshine.  If you want the pics go to my son's website vandogtraveller.com!  With the new year welcomed  in on top of the Acropolis with my family, I am now ready to experiment with new ideas.  Craft fairs abound this year – invitations via my membership of East Riding Artists, and I hope I haven't taken on more than I can cope with, but one thing I am greatly looking forward to is the East Riding of Yorkshire Open Studios.  I've streamlined my studio, stored the market stuff out the way and I'm about to take photos of what will look like an Art Studio rather than a junk room ready to show in the Open Studios brochure and on the Website.
What am I working on now?  Long narrow formats combining the brilliance of Georgia O'Keeffe's flower paintings with the jewel like qualities of Gustave Klimt's backgrounds and using fabric, metallic paper, threads and ink.  Oh and  a bit of machine sewing free stitching!  It's probably what I'll still be working on when my friend and I start up an art circle in Foston Village Hall in March.  Early December's trek in the Atlas Mountains have inspired close-up texture so I'm going with this at present.
The image is taken from my sketchbook drawing in Morrocco's Atlas Mountains.  Subject? Not mountains but textured surfaces of flowers, stems and leaves.